Automechanika Shanghai 2022
Automechanika Shanghai will take place in National Exhibition and Convention Center (Shanghai) from 1 to 4 December 2022.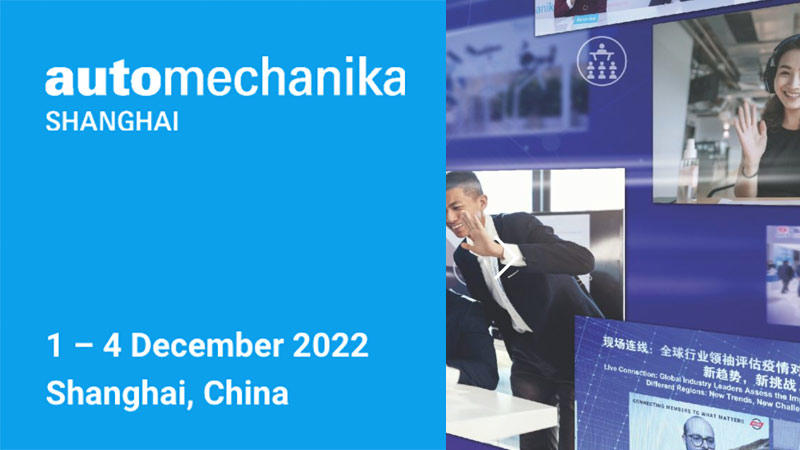 China's new four modernisations and carbon emission targets are reshaping the ecosystem across manufacturing, distribution and the consumer market. With this, repair workshops must transform and integrate the latest skillsets that are required for the diagnostics and maintenance of connected new energy vehicles, as well as handling the related spare parts.
New business opportunities in the aftermarket services of new energy vehicles include tyres, diagnostics and repair, car wash, body and paint, chassis, three-electric components maintenance, battery recycling, insurance, used cars and more.
New guidelines, regulations and industry standards continue to expand the commercial applications of connected mobility, which are transforming the entire mobility and logistics industry.